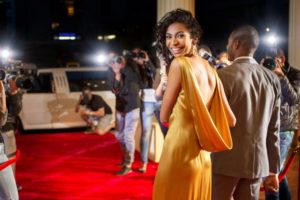 Do all famous people have great smiles? Not quite, but it can seem that way at times. Believe it or not, you don't have to be famous to have top-tier teeth. Everyday people can also enjoy the benefits of cosmetic dentistry. Keep reading to learn from your dentist in New Bedford how it can make you feel like a star!
What Is Cosmetic Dentistry?
A branch of dentistry that focuses mainly on improving the appearance of a person's bite, teeth, or gums. Cosmetic dentists are required to use their technical and artistic skills to achieve the desired result. Although most cosmetic treatments are for aesthetic purposes, some are medical to provide restorative benefits for oral health.
What Are My Options to Upgrade My Smile?
Cosmetic dentistry can fix a minor flaw or offer a major makeover. Once your cosmetic dentist is aware of what you want to improve, they can present you with the most suitable treatment options. Here are some procedures available from your cosmetic dentist in New Bedford:
Teeth Whitening: Coffee, wine, and tobacco stains are no match for this treatment which allows you to brighten your teeth whenever and wherever you want. In at-home whitening kits, the set of trays is specially designed for you and the bleaching gel is stronger than you can buy in a store. The kit should be used daily for about two weeks to make your teeth 6-8 shades brighter!
Dental Bonding: This is an easy fix to address a minor gap, chip, crack, or stain. It's an affordable treatment that only takes about one hour and is painless, but it can last for about 10 years. A color-matched composite resin is applied to the tooth in need and sculpted into the enamel.
Metal-Free Dental Crowns: When a tooth that shows up in your smile is repaired, durable restorations are done with Emax that can be shaped and shaded to perfectly resemble natural enamel. Even you'll have trouble telling it apart from your natural teeth.
Porcelain Veneers: Revisiting the celebrity topic, most famous people on television are wearing veneers. These very thin, high-quality porcelain coverings are made to look just like enamel, and they can be fitted over the front of teeth to improve their color, spacing, size, and shape. Dramatic results are possible after only two appointments!
Don't settle for a smile you aren't thrilled with. Your cosmetic dentist in New Bedford has a solution for just about any dental flaw. A grin worthy of the red carpet is within reach!
About the Author
Dr. Moftah El-Ghadi has been working hard for the smiles of New Bedford for more than two decades. He earned his dental doctorate from the University of Pennsylvania and then pursued his General Practice Residency at Harvard School of Dental Medicine, followed by the completion of his prosthodontics certificate at Tufts University School of Dental Medicine. If you are interested in cosmetic dentistry, Dr. El-Ghadi offers all the treatments mentioned above, as well as Invisalign and gum recontouring. Schedule a consultation on his website or call (508) 996-6777.