Dental Implants – New Bedford, MA
Lay the Roots for a Better Smile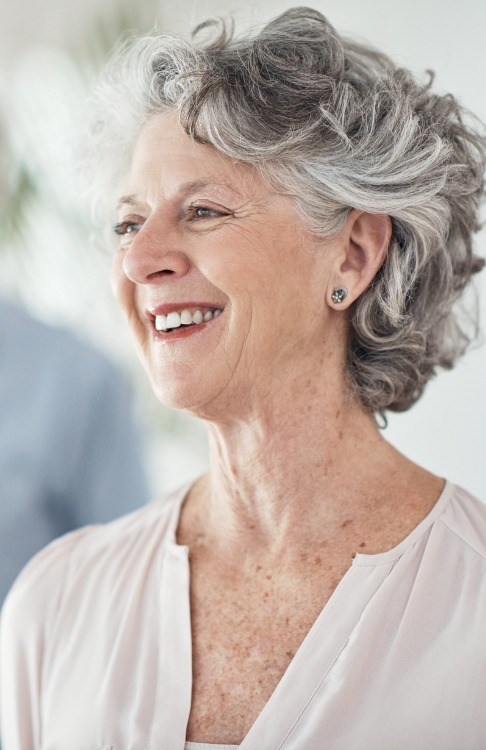 Traditional bridges and dentures are missing one key feature of natural teeth: roots. As such, they don't quite have the same strength and stability of your original smile, nor do they perform all of its functions (such as keeping the jawbone healthy). Luckily, we can place dental implants in your jaw in order to act as the "roots" for prosthetic teeth. In other words, dental implants are the next best thing to having your natural teeth back! Call us today if you're ready for the initial consultation.
Why Choose Sound Dentistry for Dental Implants?
Board-Certified, Experienced Prosthodontist
Dental Implants Can Be Placed Right Here
Highly State-of-the-Art Dental Practice
What are Dental Implants?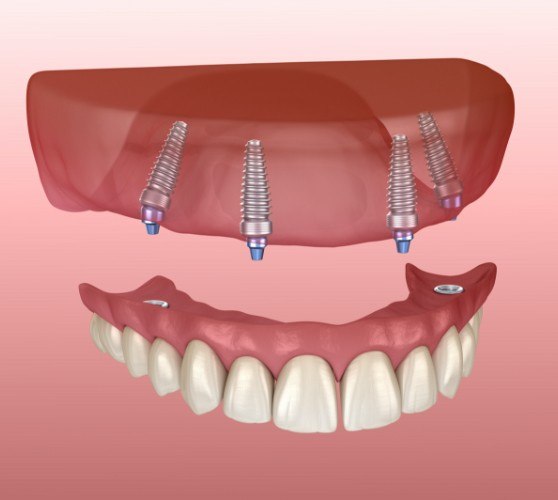 You might be surprised that a dental implant looks more like a metal screw than a tooth. That's because the implant isn't actually meant to be seen; instead, it's placed in the jaw where it can fuse with the bone. The idea is that once the post has essentially become part of your body, a prosthetic such as a crown can be permanently attached to it. Most of the time, dental implants will be made out of titanium, a highly biocompatible metal.
The 4 Step Dental Implant Process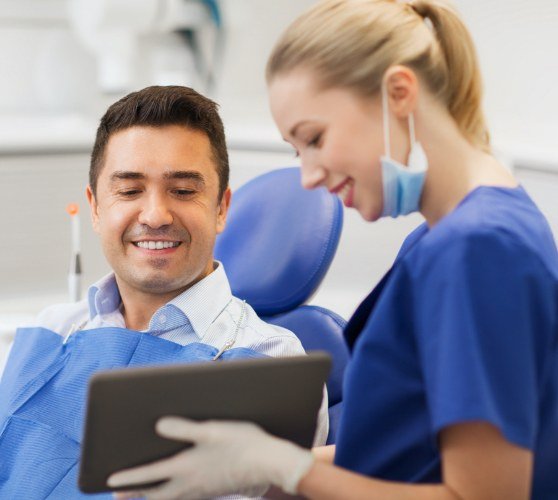 Consultation: We will check your mouth, determine how many dental implants are required and what preparations need to be made, and discuss your options before setting up an appointment.
Surgery: A minor surgery is required to place the implant posts. It can be performed in-house without you having to visit a separate specialist. The implants will be carefully placed in strategic parts of your mouth based on what kind of restoration you need.
Osseointegration and Abutment: After a few months pass, the implants will have joined with the jawbone. An abutment can then be put in place.
Final Restoration: Impressions are taken to design the restoration that will eventually be attached to the implant via the abutment.
Benefits of Dental Implants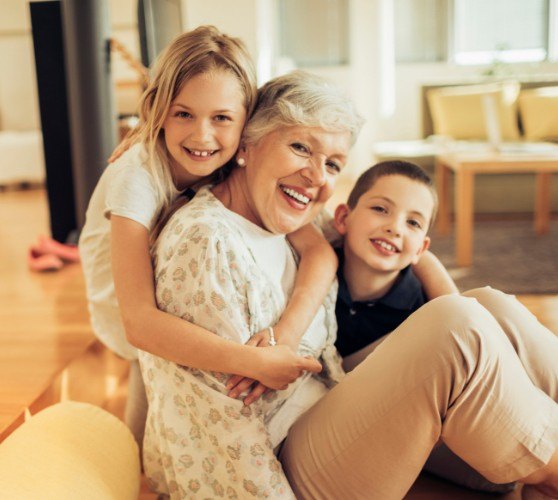 It's easier to be confident with a smile that's truly complete.
You can eat and drink whatever you want without discomfort. The implants will offer a greater bite force and chewing power than traditional dentures.
Your new teeth will never slip or fall out when they have implants acting as roots.
Stimulation from the implants will keep the jawbone from deteriorating.
It is easier to clean and maintain dental implants than dentures because they do not have to be removed.
Dental implants can last for decades at a time.
Who Dental Implants Can Help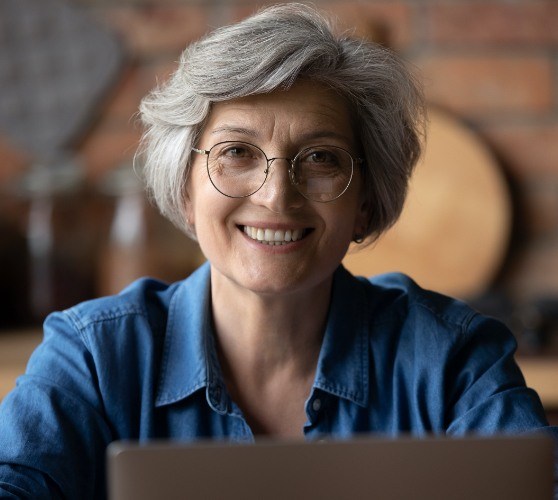 Almost anyone who has lost at least one tooth can be considered a dental implant candidate. While it's true that bone loss, gum disease, and other conditions can often serve as an obstacle to the surgery, such issues can often be addressed via a variety of procedures. We can discuss your candidacy for dental implants at your initial consultation. Implants are extremely versatile and can be used to replace any number of teeth, as detailed below.
Missing One Tooth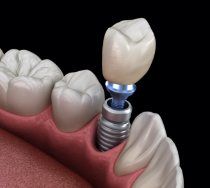 It only takes one implant to replace a single tooth. A crown made of porcelain or another tooth-colored material will be attached to the post once your mouth has healed, giving your new tooth a highly natural feel and appearance. In fact, some patients even occasionally forget which tooth was replaced!
Missing Multiple Teeth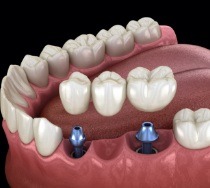 A dental bridge can be used to replace multiple teeth in a row, but traditionally this means making permanent alterations to the natural teeth that are still in the mouth. However, if three or more consecutive teeth have been lost, your bridge can be supported by a pair of implants so that you can save as much of the natural dental structure remaining in your mouth as possible.
Missing All of Your Teeth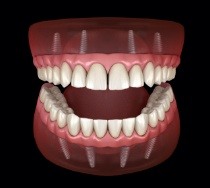 When you have lost all of your teeth, it's possible to replace them all at once with 4 to 8 implant posts. When a denture is resting on implants instead of the gums, it does not slip, and it typically doesn't have to be removed in order to be cleaned.
Understanding the Cost of Dental Implants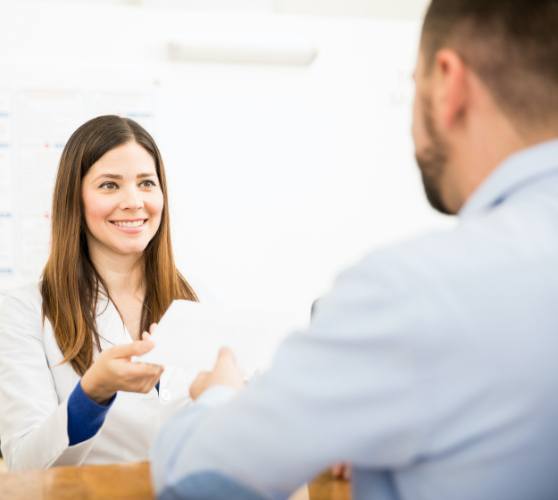 What will you have to pay for a single implant and crown? What about multiple implants and a denture? How will bone grafts and other procedures factor into the final price? There are plenty of questions to ask when trying to figure out the overall cost of dental implants; we'll spend your initial consultation gathering the information we need to give you a reliable estimate of the final cost. We can also discuss how dental insurance and financing can make it easier to afford dental implants.