Dental Implants – New Bedford, MA
Lay the Roots for a Better Smile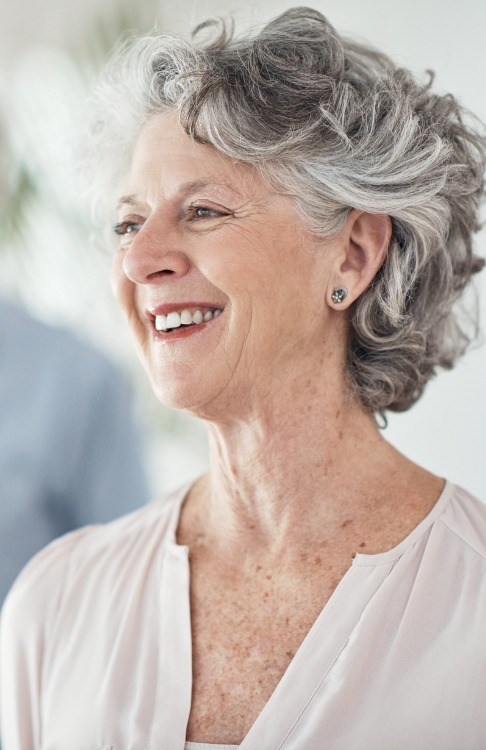 Traditional bridges and dentures are missing one key feature of natural teeth: roots. As such, they don't quite have the same strength and stability of your original smile, nor do they perform all of its functions (such as keeping the jawbone healthy). Luckily, we can place dental implants in your jaw in order to act as the "roots" for prosthetic teeth. In other words, dental implants are the next best thing to having your natural teeth back! Call us today if you're ready for the initial consultation to discuss tooth replacement with dental implants in New Bedford, MA.
Why Choose Sound Dentistry for Dental Implants?
Board-Certified, Experienced Prosthodontist
Dental Implants Can Be Placed Right Here
Highly State-of-the-Art Dental Office
What are Dental Implants?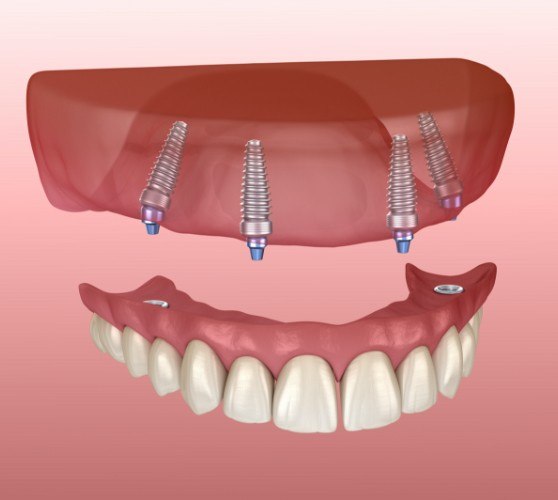 You might be surprised that a dental implant looks more like a metal screw than a tooth. That's because the implant isn't actually meant to be seen; instead, it's placed in the jaw where it can fuse with the bone. The idea is that once the post has essentially become part of your body, a prosthetic such as a crown can be permanently attached to it. Most of the time, dental implants will be made out of titanium, a highly biocompatible metal.
The Dental Implant Process
While dental implants require a unique multi-step process to receive, it's more than worth it thanks to the benefits they provide, especially compared to bridges and dentures. Over the several-month-long treatment, you'll complete specific phases of care, all of which play an essential role in the longevity and functionality of your tooth replacement. At Sound Dentistry, we're able to keep the entire process in-house for your convenience, so feel free to learn how it works ahead of your initial consultation!
Initial Dental Implant Consultation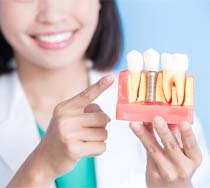 Our experienced periodontist will perform a detailed examination of your mouth in order to determine key aspects about your future treatment. This includes how many dental implants are required to rebuild your smile and what preparations need to be made to ensure a successful implantation, including bone grafts, periodontal therapy, or other similar procedures. We'll discuss your options following this exam as well as provide an opportunity for you to ask questions before setting up an appointment for your surgery.
Dental Implant Surgery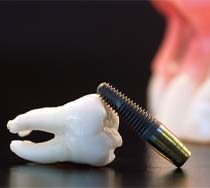 A minor surgery is required to place the implant posts into the jawbone. Thanks to the expertise of Dr. Govostes, this phase of your care can be performed in-house without you having to visit a separate specialist. After opening the gums and creating a tiny hole inside your bone tissue large enough to accommodate the implant, we'll carefully place it into the open socket, then stitch the gum tissue closed so it can begin to heal. We'll make sure to maximize as much bone tissue as possible to ensure a secure fit, especially if you intend to receive a more complex restoration (such as an implant denture).
Dental Implant Osseointegration & Abutment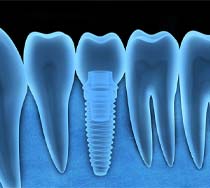 After a few months pass, the implants will have joined with the jawbone. This process is known as osseointegration and is the most important factor in providing a tooth replacement that is durable and long-lasting. Thanks to the biocompatible nature of the titanium making up the implant post, you can expect it to integrate safely and effectively with your jawbone. Once the post is safely integrated, an abutment can then be put in place. This component is designed to provide ample foundation to your future restoration.
Delivery of Dental Implant Restoration(s)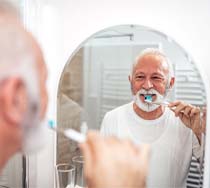 Following the placement of the abutment, a few more weeks are set aside for the gum tissue to heal around it. From there, you'll be asked to come back to our office so impressions can be taken. These molds are used to design the restoration that will eventually be attached to the implant via the abutment. At your final appointment, we'll attach the restoration and make sure it feels comfortable in your mouth. If your bite feels uneven or other adjustments have to be made, we'll make them before you leave.
Benefits of Dental Implants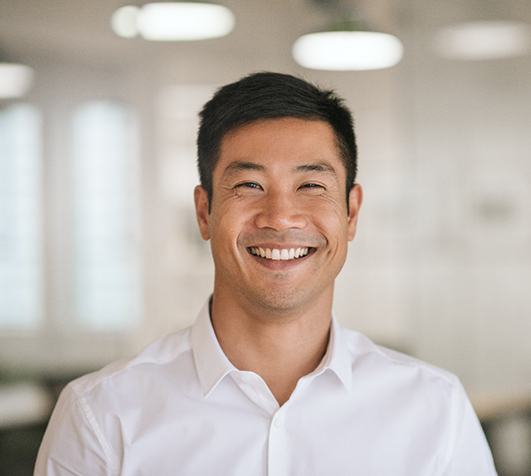 How will getting dental implants change your life for the better? Simply put, they offer so many advantages that you wouldn't see in other restorations due to the fact that they replace the root in addition to the crown. These advantages make dental implants the treatment of choice for patients and dentists alike. Below is a brief outline of the benefits that you'll notice on a daily basis as well as the benefits you'll notice regarding your health and the long-term.
Day-to-Day Benefits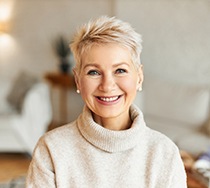 You use your teeth every day without even thinking about it. As such, the quality of the restoration that you use to replace them can make all the difference in the world. With dental implants, you'll enjoy these advantages every day:
Improved Confidence: Dental implants look and feel like real teeth, and they don't slip while you're chewing and talking. This can help you feel more confident about smiling in front of others or eating in public.
No Diet Limitations: Dentures usually require you to make some compromises in your diet. In contrast, dental implants are nearly as strong as your natural teeth and can handle most foods, letting you enjoy all of your favorite meals again.
Easy Maintenance: Taking care of dental implants isn't that much different than taking care of real teeth. You simply have to practice optimal oral hygiene and attend regular dental checkups in order to keep your new smile clean and healthy.
Versatility: Compared to other tooth replacement options, dental implants can be used in many different situations. Whether you've lost just one tooth or an entire arch, you can fill in the empty space with an implant-retained solution.
Health Benefits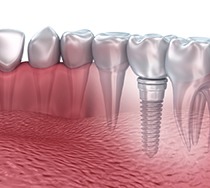 Dental implants interface with your jawbone, which allows them to provide a number of health benefits.
Enhanced Chewing Strength: The stability and strength of dental implants is what allows them to chew so many different foods. Being able to maintain a varied diet makes it easier to stay healthy.
No Bone Loss: The process of resorption begins once your body determines that parts of your jawbone are no longer being used. But if dental implants are placed, they'll encourage the body to maintain the area instead, thus preventing bone loss.
Improved Oral Health: Placing dental implants prevents the adjacent teeth from shifting towards the gap, thus keeping your entire smile properly aligned. They also help prevent food and bacteria from accumulating in the gap and causing gum disease.
Long-Term Benefits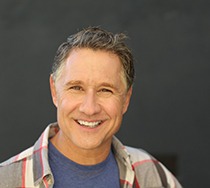 Dental implants will continue to benefit your smile for years to come thanks to these advantages:
Longer Lifespan: When well-maintained, dental implants can last for decades. The estimate is usually over 30 or 35 years, but it's not unusual for them to last a lifetime.
High Success Rate: The success rate of dental implants remains extremely high even 10 or 20 years after the initial placement.
A Youthful Appearance: Because dental implants help maintain a strong, healthy jaw, it can prevent the deterioration that leads to a sunken, aged look. As a result, you'll maintain a more youthful appearance over the long term.
Who Dental Implants Can Help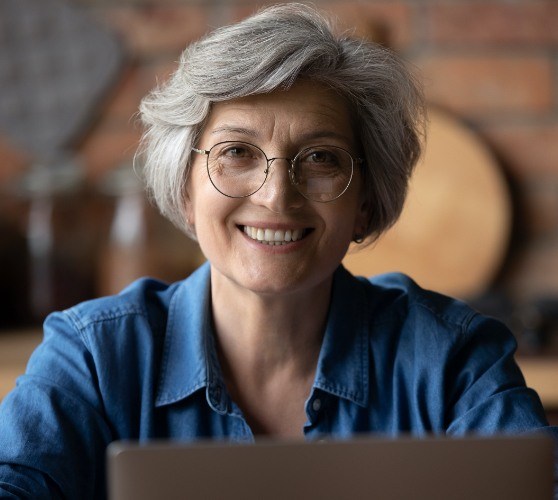 Almost anyone who has lost at least one tooth can be considered a dental implant candidate. While it's true that bone loss, gum disease, and other conditions can often serve as an obstacle to the surgery, such issues can often be addressed via a variety of procedures. We can discuss your candidacy for dental implants at your initial consultation. Implants are extremely versatile and can be used to replace any number of teeth, as detailed below.
Missing One Tooth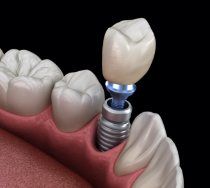 It only takes one implant to replace a single tooth. A crown made of porcelain or another tooth-colored material will be attached to the post once your mouth has healed, giving your new tooth a highly natural feel and appearance. In fact, some patients even occasionally forget which tooth was replaced!
Missing Multiple Teeth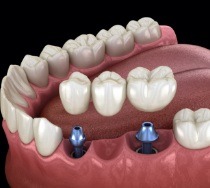 A dental bridge can be used to replace multiple teeth in a row, but traditionally this means making permanent alterations to the natural teeth that are still in the mouth. However, if three or more consecutive teeth have been lost, your bridge can be supported by a pair of implants so that you can save as much of the natural dental structure remaining in your mouth as possible.
Missing All of Your Teeth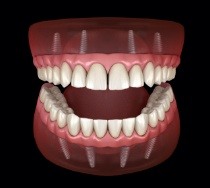 When you have lost all of your teeth, it's possible to replace them all at once with 4 to 8 implant posts. When a denture is resting on implants instead of the gums, it does not slip, and it typically doesn't have to be removed in order to be cleaned.
Understanding the Cost of Dental Implants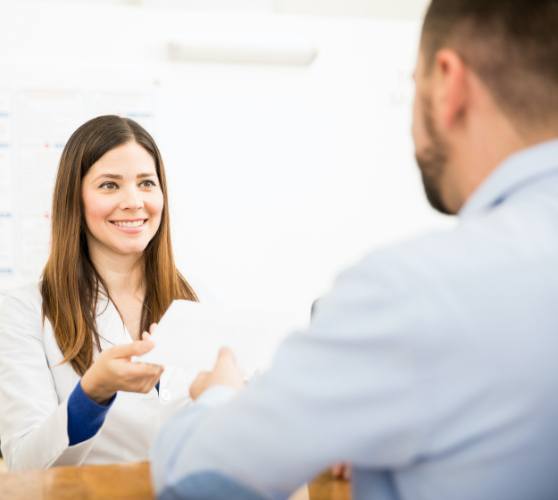 There are plenty of questions to ask when trying to figure out the overall cost of dental implants in New Bedford. We'll spend your initial consultation gathering the information we need to give you a reliable estimate of the final cost. We can also discuss how dental insurance and financing can make it easier to afford dental implants. Although they have a higher upfront cost than other forms of tooth replacement, the many benefits they offer make them worth the price!
Preliminary Treatments & Dental Implant Surgery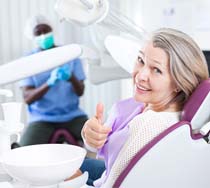 Many patients require some preliminary treatments, such as gum disease therapy, tooth extractions, or a bone graft, before they qualify for dental implants. Each of these services comes with its own fee. The implant surgery itself has a separate cost, which depends on things like the number of implants being placed and the type of sedation used. Since we are able to perform this procedure right here in our office, you won't have to worry about dealing with the pricing structure of an outside specialist.
The Parts of Your Dental Implant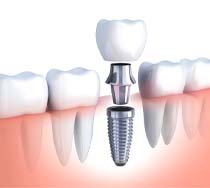 Not all dental implant treatments are the same. Things like the material used to make your implants, the manufacturer it comes from, and your final restoration will all have a bearing on your final cost. We strive to use only the best quality materials, but we also understand that patients are concerned about pricing. If more than one type of implant or implant treatment might be right for you, we will be happy to help you compare your options.
How Dental Implants Can Save You Money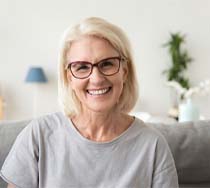 Although dental implants in New Bedford cost more upfront than other types of tooth replacement, we are confident that they offer an excellent value. They last for much longer than dentures. In fact, they can last for decades, while dentures need to be replaced every 5 – 7 years or so. Plus, dental implants can protect your oral health and spare you from having to spend money to address the issues that are common among people with dentures and those who choose not to replace their lost teeth at all.
Does My Dental Insurance Cover Dental Implants?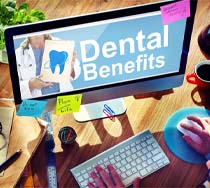 Some dental insurance plans cover implants, while others do not. You'll have to look at your specific policy to find out how it applies. Even if it does not cover the implants themselves, it is likely to help you pay for preliminary treatments or your final restoration. Our practice is proud to be in-network with a few major insurance plans, and we can help you take advantage of out of network savings as well.
Making Dental Implants Affordable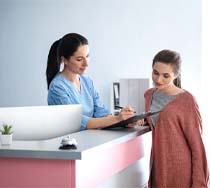 As your implant dentist in New Bedford, we want you to be able to afford your new smile! In addition to helping you with insurance, we can also assist you as you apply for CareCredit. CareCredit is a third-party lender that offers low-interest and no-interest payment plans for medical and dental services. Most patients qualify for this type of financing, and you will probably have the ability to choose between several different plans that may work with your monthly budget.
Dental Implant FAQs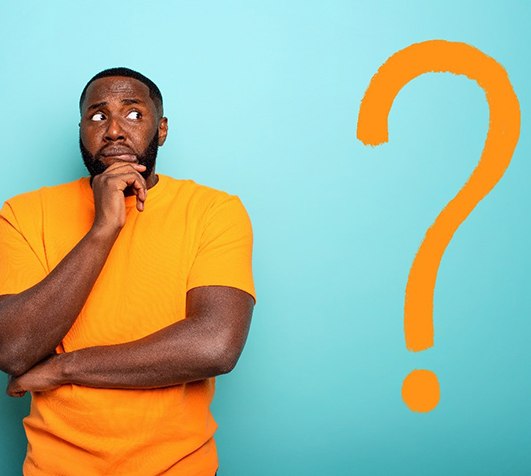 Are you ready to lay the roots for a better smile? We fully understand that choosing to get dental implants is a big decision. If you have questions about the procedure or if it's right for you, we invite you to give us a call and schedule a consultation so we can address them personally. In the meantime, we've gathered a few of the most common questions we get about dental implants below so you can learn more about them!
How Long Do Dental Implants Last?
Dentures and dental bridges are a quick way to replace missing teeth, but they lose their fit over time. After about five to seven years, they will need to be replaced. With dental implants, this inconvenience is a thing of the past! Dental implants are firmly rooted into the jawbone just like natural teeth, which in turn stimulates the bone tissue and keeps it strong. Not only does this give dental implants an unmatched lifespan, but it helps prevent future tooth loss from jawbone deterioration as well! Dental implants are designed to last upward of 30 years, but many patients can easily expect them to last a lifetime with the proper care.
Does Getting Dental Implants Hurt?
Having dental implants placed via minor oral surgery may sound intimidating at first, but we assure you that you have nothing to worry about. Your comfort and safety are our top priorities, and we will do everything we can to ensure that your dental implant treatment is a smooth and comfortable one. We offer sedation dentistry to help you relax during the procedure, as well as a powerful and reliable local anesthetic that will completely numb your mouth. Thanks to our talented and highly experienced team, most patients are pleased to find that the dental implant placement surgery itself isn't very uncomfortable at all!
How Long Does It Take to Recover From Dental Implant Surgery?
How long it takes for you to recover from dental implant surgery will depend on several unique factors, including how many implants you received and your natural healing abilities. While your jawbone will undergo osseointegration for several months, you will likely only need a week or so to feel fully recovered from dental implant surgery. Directly after surgery, it's normal to experience some swelling, discomfort, and intermittent bleeding as your mouth recovers. We will give you detailed instructions about pain management, diet suggestions, oral hygiene routines, and more to ensure the healing period goes quickly and effectively.
Will People Be Able to Tell That I Have Dental Implants?
Dental implants look, feel, and function just like natural teeth, which makes them virtually indistinguishable from the rest of your smile once they are in place. Every dental implant is covered with a custom-made restoration (crown, bridge, or denture) that is precisely crafted to blend in seamlessly with the rest of your teeth. The restoration itself will be made of high-quality dental porcelain, which is well-known for its strength, durability, and natural-looking appearance. It will be color-matched to the surrounding natural teeth for uniform, stunning results. Differentiating between your dental implant and natural teeth on appearances alone will be virtually impossible.