Veneers – New Bedford, MA
Turn Your Smile Into Your New Favorite Trait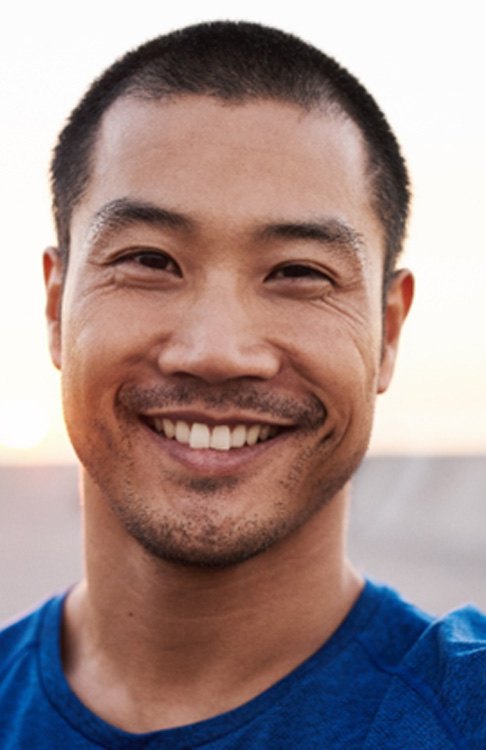 Do you feel like you have a smile that's less-than-stellar? If so, it can cause your self-confidence to spiral and prevent you from making new connections. Fortunately, you don't have to live this way forever! Our team at Sound Dentistry can unleash your grin's full potential with high-quality veneers in New Bedford. This treatment can address multiple imperfections, such as chipped, cracked, stained, or gapped teeth. If you'd like to learn more, simply keep reading or give our office a call today to schedule a consultation !
What are Dental Veneers?
Veneers are thin, durable shells that are custom-made to fit over the front-facing portion of your teeth, concealing a number of dental imperfections. The most common material used to make these sheaths is porcelain, which is non-porous and gentle on soft oral tissues. It also reflects light just like your natural enamel does, making your veneers look completely normal! Once in place, your veneers will blend seamlessly with your remaining teeth.
The Process of Getting Veneers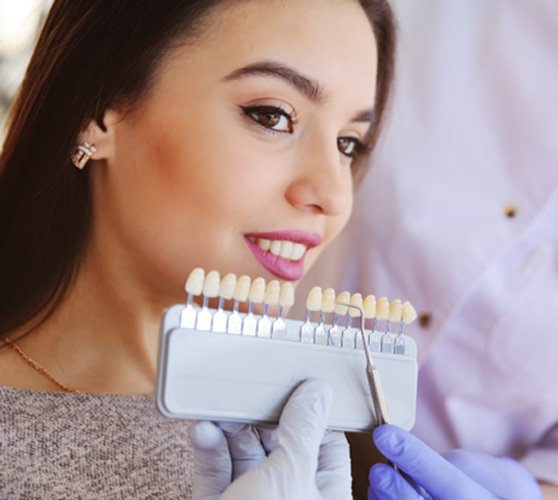 First and foremost, you'll have a consultation with our team at Sound Dentistry to ensure your case is right for veneers. We'll conduct an oral examination, discuss the process with you in detail, and determine your desires for your smile.
At your next appointment, we'll prepare your teeth for veneers by removing a small amount of enamel. This will allow the shells to lay evenly with the rest of your smile, keeping them from protruding from your mouth. We'll make an impression of your teeth to send off to a trusted dental laboratory for the creation of your veneers. In the meantime, your teeth will be protected with temporary veneers.
It generally takes about two to four weeks for your final veneers to be crafted. After we get them, you'll return to our office for your last appointment. We'll permanently bond your veneers and make any final adjustments as needed. After a quick polishing, you'll be all set to go!
The Benefits of Veneers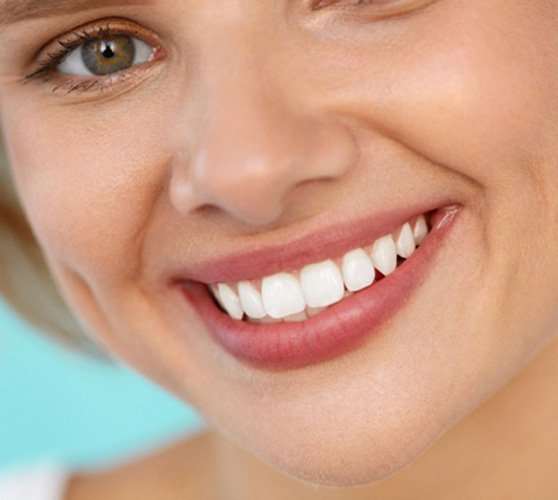 Many patients choose veneers over other cosmetic dental treatments because they offer several incredible advantages. Some of those benefits include:
Natural-looking appearance
Stain-resistant and gentle material
Personalized treatment tailored to you
Quick, comfortable, and minimally invasive treatment process
Ability to last over 15 years with proper care and maintenance
Understanding the Cost of Veneers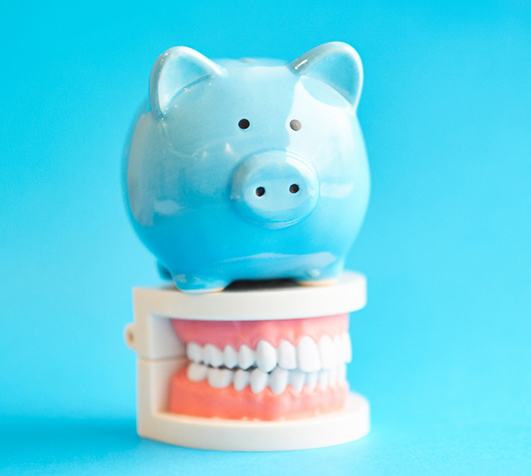 Maybe you're considering porcelain veneers. After all, these versatile shells can transform various aspects of your smile. Still, perhaps you're worried about their price. In reality, though, the cost of veneers varies by patient; you'll need to see our dentists for an estimate. Luckily, we at Sound Dentistry will guide you through the financial details. To that end, our cosmetic offerings and available payment options are listed below. Just keep reading to learn about them, or call our office as needed.
Cost vs. Cosmetic Dentistry: What's Right for Me?
True enough, we offer excellent veneers; that's not in question. However, do keep in mind that our cosmetic services have distinct prices and effects. You'd be wise to review them before making a final treatment decision. With that said, here are the available choices:
Gum Recontouring – The least expensive of the choices, gum recontouring removes excess gum tissue from your mouth. It's thus an ideal way to fix "gummy smiles." Even better, the treatment's results are permanent.
Direct Bonding – Direct bonding uses special, tooth-colored resin to hide smile flaws. As such, its results naturally blend with your smile. However, the procedure's effects aren't long-lasting; they need touch-ups every few years.
Teeth Whitening – As you'd expect, teeth whitening directly brightens your smile. It works by removing tooth stains with a bleaching gel. Despite acting quickly, though, the option is moderately-priced and only affects tooth color.
Metal-Free Restorations – Emax crowns both protect teeth and enhance their appearance. Due to lacking metal, dentists can shade them to match your enamel. The unfortunate downside is that they can be expensive.
Porcelain Veneers – Veneers are porcelain shells placed on the fronts of teeth. In general, dentists use them to hide tooth chips, cracks, stains, and more. Nonetheless, their high-grade porcelain usually makes them pricey.
Invisalign® Aligners – Invisalign's clear aligners straighten your smile quickly and subtly. Being made of plastic, they avoid the many hassles of metal braces. Even so, they're still a big financial commitment – the sets of trays can cost thousands of dollars.
How to Make Veneers Affordable
Since veneers are cosmetic and not "medically necessary," most dental plans don't cover them. That said, you can find the occasional exception. Some policies cover veneers if they protect a damaged tooth. Therefore, confirm your insurance benefits before treatment. Our practice can even help if you need assistance.
Thankfully, other ways besides insurance can make veneers affordable. For example, we at Sound Dentistry offer flexible financing through CareCredit. By working with them, you could pay for veneers in monthly, low-interest installments. You'd then be able to cover care gradually instead of all at once.
At the end of the day, you can trust Sound Dentistry to make your veneers more budget-friendly.  That being the case, attend a consultation at our office and learn more about treatment!
Veneer FAQs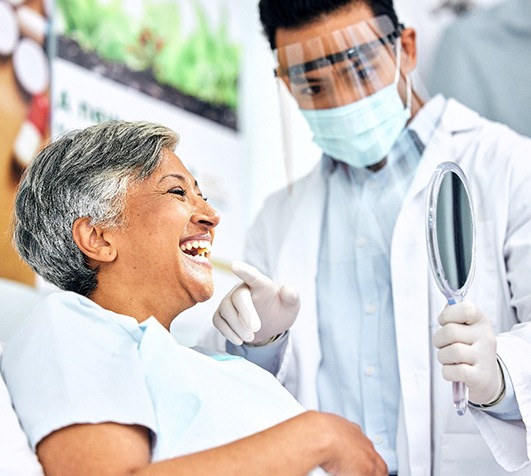 If you're interested in learning more about life with veneers, if they will change your speaking patterns, and how long the results will last, you're in the right place! We've dedicated this next section to answering FAQs about veneers so you can continue your research right here. Of course, you're more than welcome to bring any questions you have to our team as well – whether over the phone or at your consultation.
Will I Still Be Able to Drink Coffee with Veneers?
Good news: you don't have to give up coffee! In fact, many patients choose veneers because the materials they are crafted from, like porcelain, are stain-resistant. As a result, they won't discolor quickly like your natural teeth do. With all of that said, we do still recommend drinking your coffee through a straw. This will help keep your smile bright and balanced year after year!
Do Veneers Give You a Lisp?
There is a popular rumor that veneers give you a lisp. That's not the case. In reality, veneers are about as thin as a fingernail. Plus, they are secured to the front of your teeth, not the back. In other words, there's a good chance that you won't experience any changes to your speaking pattern. Even if you do run into a slight learning curve, you can rest assured that it's temporary – nothing that a little practice won't fix!
How Long Do Veneers Last?
Studies from Layton and Beier found that more than 90% of veneers last for over 10 years. The lifespan of yours really boils down to how well you care for your smile. That's why we encourage our patients to implement a solid oral hygiene regimen, prioritize their biannual checkups, and adopt other healthy habits. If you don't, then there's a chance that your veneers will chip, crack, or fall off entirely.
Is There Anyone Who Shouldn't Get Veneers?
Not everyone is a candidate for veneers right off the bat. For example, if you have gum disease, then we need to eliminate the infection first. There are a few reasons for this, including the fact that the results won't look anywhere near as good with red, bleeding, and swollen gums as the frame. Don't worry – our New Bedford dentists offer several restorative and periodontal services in-house. As a result, we can easily add the necessary care to the beginning of your treatment plan, ensuring that your dream smile isn't out of arm's reach.
What Happens to the Teeth Under Veneers?
Since veneers don't completely cover your teeth, it's important to still brush, floss, and rinse with mouthwash consistently. Additionally, you should get a dental checkup and cleaning every six months, keep your consumption of added sugar to a minimum, and avoid unhealthy habits, like smoking. Together, these best practices will help keep your teeth healthy and your veneers in pristine condition.