Meet the Dental Team – New Bedford, MA
A Staff That Treats You Like Family
It takes a special kind of team to provide the kind of service that you can find at Sound Dentistry. Each member of our staff is warm, friendly, and compassionate, and they'll always put the needs of you and your family first. Everything they do is intended to make your visits as enjoyable as possible. And thanks to our high staff retention, you can look forward to working with our team for many years to come.
Kristen,
Certified Dental Assistant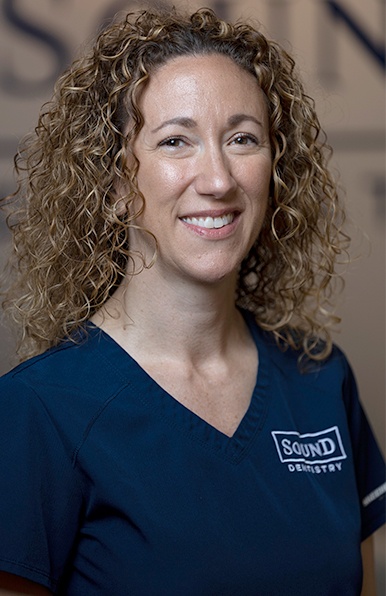 Kristen has been working in the oral healthcare field for over 20 years now, having spent over half of that time right here at our dental office. She also has advanced training in dental implants and oral surgery! Today, she truly loves working alongside the other members of her team. Helping patients and seeing how happy they are once the treatment process is complete is always a wonderful experience.
Kristen and her husband Marc have two beautiful daughters named Skylar and Savanah. Some of her favorite hobbies include baking, watching Savanah play softball, interior decorating, and simply spending time with loved ones.
Megan,
Office Manager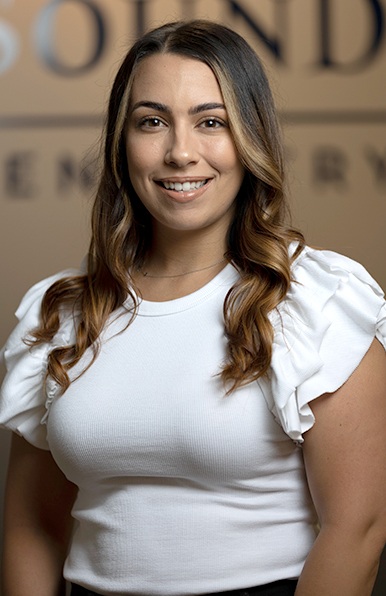 Originally from New Bedford, Megan studied dental assisting at the Bristol Plymouth Technical School. Today, she is our dedicated dental office manager, always going above and beyond to help make patients happy, whether that comes from their new, improved smile or simply having a pleasant conversation with the team!
At home, Megan has an amazing husband named Frank and a beautiful, smart, and witty daughter named Aurora. In her free time, you can often find her taking pictures (mostly of Aurora), doing arts and crafts, shopping, jet skiing, planning parties, and simply being around water.
Melissa,
Dental Hygienist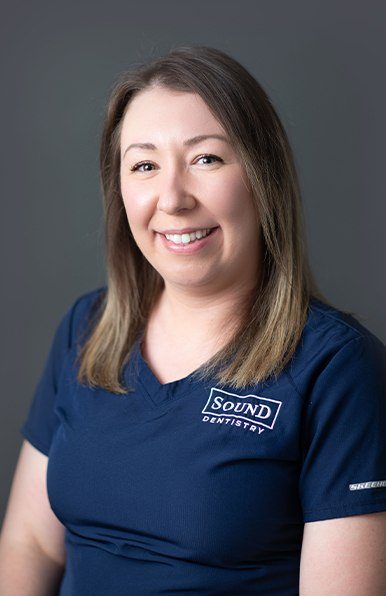 Melissa has been working in dentistry for nearly a full decade, and she always does her best to build strong, trusting relationships with patients. Originally from Dartmouth, she studied at Bristol Community College.
At home, Melissa and her husband have two children named Harper and Logan, as well as a cat and two dogs. Outside of working hours, she enjoys hanging out with her loved ones, sewing, and doing anything related to arts and crafts!
Michelle M.,
Lead Dental Hygienist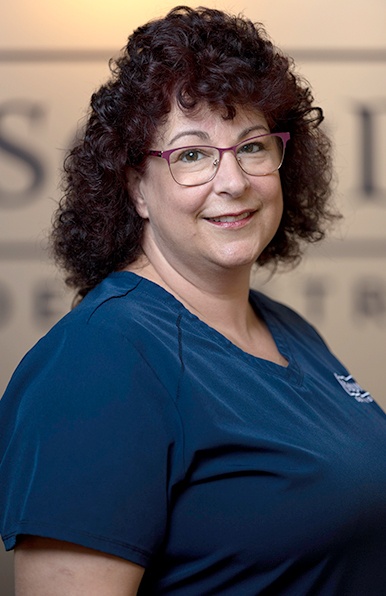 When it comes to her favorite part of this job, Michelle thinks it's a toss-up between seeing her fabulous patients every day and working in a dental office that performs such amazing dentistry! She hails from New Bedford and has been a part of the oral healthcare world for over three full decades so far.
Outside of the dental office, Michelle has a wonderful boyfriend named Jeff, a son named Matthew who plays football and is an avid hunter, and a daughter named Jillian who is currently studying to be a medical assistant while also playing softball. A lot of her spare time is spent caring for her elderly parents, but some of her favorite hobbies include camping, walking, biking, hiking, sewing, knitting, and playing a decent game of pool on occasion.
Michelle,
Scheduling Coordinator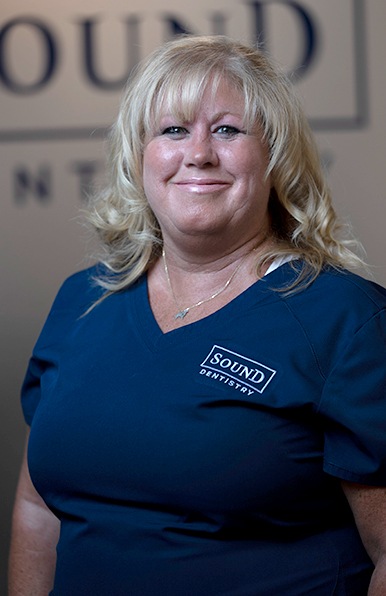 Here at our dental office, Michelle couldn't ask for better patients and team members! A New Bedford native, she has been a part of the dental world for well over a decade so far.
At home, Michelle and her husband Joe have a beautiful puppy named Autumn. When she has free time, you can typically find her gardening, shopping, decorating, or hiking with her dog. She's definitely a BIG animal lover.
Samantha,
Dental Hygienist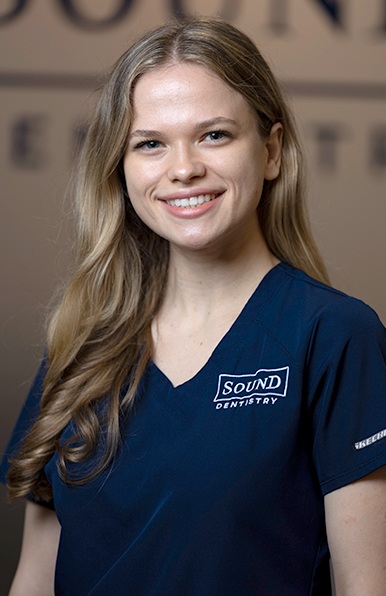 Samantha has been a part of our team for over five years so far, and she loves that each day is a brand-new experience! Her career always has wonderful opportunities for growth too, and she couldn't be more grateful for that. In addition to being a hygienist, she also works as a pharmacy technician part-time.
In her free time, Samantha loves hanging out with her husband and their tiny dog Zeus. When she isn't walking or playing with the pup, she also regularly does yoga, cooks, and enjoys the outdoors. She and her husband regularly take road trips to hike New Hampshire trails and any new path they can find! Their ultimate goal is to eventually see every state and hike through all of the main national parks.
Kristina,
Certified Dental Assistant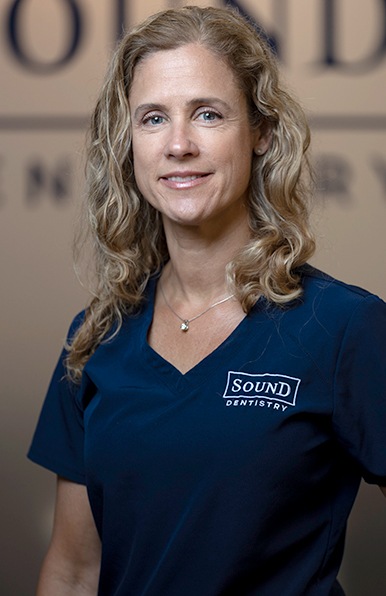 As one of our talented dental assistants, Kristina does a great job of helping patients regain confidence in both their smiles and their overall health. A Dartmouth native, she has been working in this field for well over 30 years.
Away from work, Kristina spends plenty of quality time with her husband Jim and two sons Jake and Aiden. As for personal hobbies, she really enjoys being outdoors, hiking, skiing, inline skating, running, and kayaking. She's also passionate about 80's music and antique cars!
Lorraine,
Certified Dental Assistant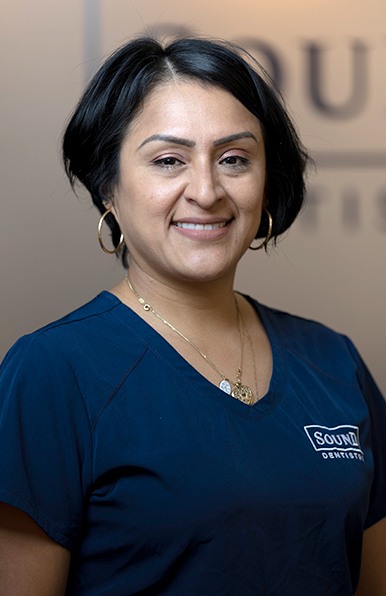 Originally from Boston, Lorraine's dental career spans over 20 years so far. In addition to attending Montgomery College, she has advanced training in oral surgery. What she likes most about her job today is getting to work along such an amazing boss and coworkers.
Lorraine has a husband who is very handy around the house, as well as four boys, two of whom live on their own. When she isn't busy caring for teeth, she loves going on bike rides with the family, sewing, and watching documentaries about inspiring people. She's passionate about medicine, helping people, and trying to make this world a little better for everyone!