Dental Crowns – New Bedford, MA
Restoring and Protecting Damaged Teeth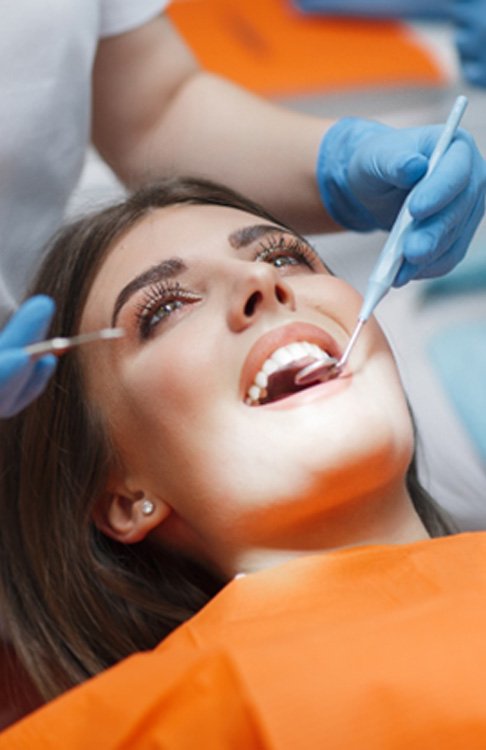 For a tooth that's been compromised, a dental crown is often one of the best possible solutions for restoring and protecting it from further damage or decay. But regardless of whether it's for restorative or even cosmetic purposes, a crown is certain to return your smile to a beautiful and complete state that'll have your confidence soaring! Keep reading to learn a little more about dental crowns and their capabilities, or feel free to give us a call to schedule a visit or request additional information.
Why Choose Sound Dentistry for Dental Crowns?
Strong, Tooth-Colored Crowns Available
Durable, High-Quality Materials Used
Friendly and Knowledgeable Dental Staff
What Is a Dental Crown?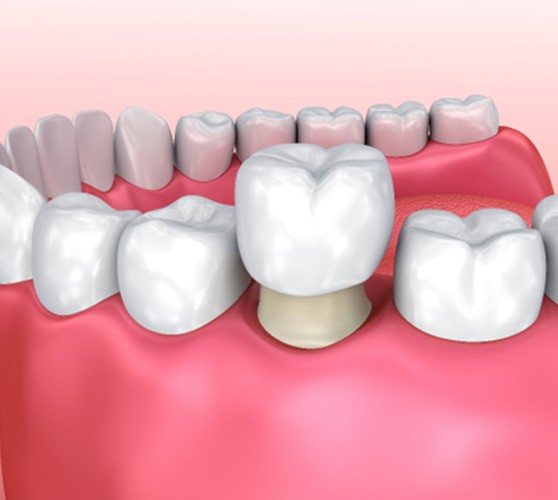 Dental crowns are custom-made caps that fit over the biting surfaces of teeth above the gumline, and they're often used to address teeth that are damaged, decayed, or otherwise compromised. They can be made from a variety of materials including tooth-colored porcelain. They're also notably versatile and can be utilized in the following situations:
A tooth is broken and needs additional support to stay in one piece.
A tooth is severely decayed, and the filling requires support.
Root canal therapy has been performed on the tooth.
A dental bridge needs to be anchored to abutment teeth.
A tooth is severely misshapen or discolored.
The Dental Crown Process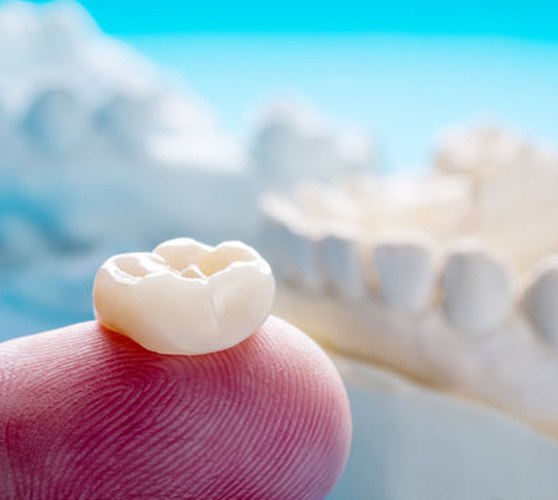 When you come in for your appointment, we want you to feel knowledgeable and comfortable about the process for receiving a crown. We'll first examine your mouth to determine if a crown can be used to address your situation. If you're deemed an eligible candidate, we'll begin the process by removing a thin layer of enamel from the tooth in question to prepare it for the crown. This slight alteration is nothing that you need to worry about, as it allows the crown to ultimately lay flush with your surrounding teeth once it's been secured.
We'll also take impressions of your teeth that are used in the manufacturing of your crown, and you'll be outfitted with a temporary crown to protect the treated tooth while your permanent solution is being made. But once your crown is ready, we'll call you back in to bond it. You'll also be given instructions for how to properly care for it so that it lasts for several years!
The Benefits of Getting a Dental Crown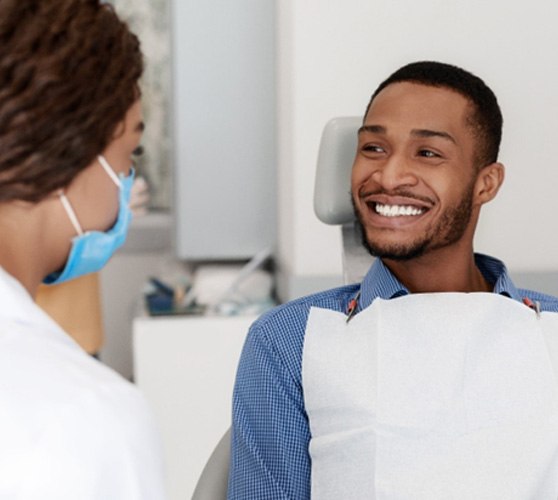 If you're still on the fence about dental crowns in New Bedford , here are some of their priceless benefits:
They improve your ability to chew comfortably.
They actively reduce the risk of worsening oral health problems in the future.
They prevent your natural teeth from needing to be extracted.
Their lifespan can exceed 15 years with proper care.
They're completely customized to look realistic and feel natural.