Emergency Dentist — New Bedford, MA
Quick Relief for Hurting Smiles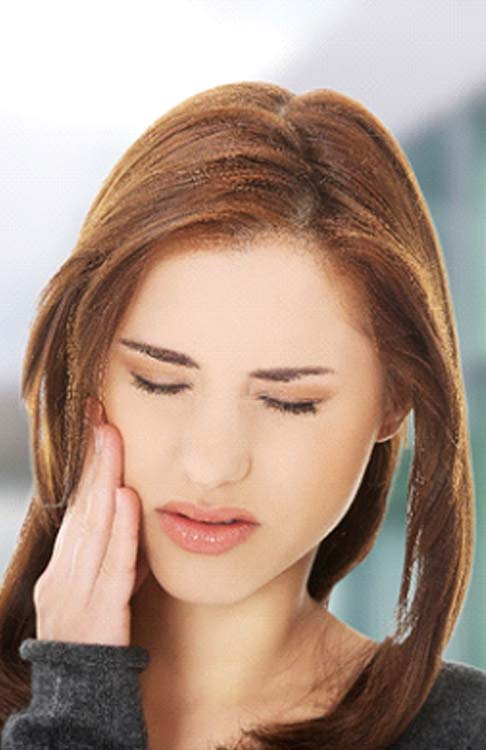 You should waste no time in calling Sound Dentistry when your teeth are broken, knocked out, or in pain. Such emergencies could have devastating effects if they're not treated right away, so you can't afford to waste time searching the Internet for a nearby dental office. We will make time to see you right away for emergency dentistry in New Bedford, MA, and we can perform a wide variety of treatments to help you stop your pain and prevent the damage from getting any worse.
Why Choose Sound Dentistry for Emergency Dental Care?
Same-Day Emergency Appointments
Only Board-Certified Prosthodontist in the Area
Relaxing Oral Conscious Sedation Available
What to Do in a Dental Emergency
Call and schedule a same-day appointment: After you call our practice, we'll do our best to get you seen as soon as possible. Over the phone, we can provide first-aid tips and take note of your symptoms in order to better understand the severity of your emergency.
Complete an emergency exam from one of our dentists: Either Dr. El-Ghadi, Dr. Govostes, or Dr Kitsos will perform an emergency exam to understand the extent of your emergency symptoms. In certain cases, we may need to complete an X-ray, especially if it's not immediately clear where your symptoms are coming from. We'll work quickly to get you out of pain as well.
Reviewing our findings in detail: After breaking down our findings, we can provide a treatment plan with cost estimates and a timeline in mind. You'll know exactly what treatments we'll recommend so you can make an informed decision ahead of time.
Get the care you need: No matter what services you need, our team will work efficiently to get you the care necessary to stop your symptoms and prevent the emergency from getting worse (or coming back).
The Most Common Dental Emergencies
You'll need to take stock of the situation immediately and figure out the best way to take care of your teeth and gums until your emergency appointment. We can give you advice over the phone based on your symptoms, but the tips below will help you take control of the situation in the event of several common dental emergencies.
Understanding the Cost of Dental Emergencies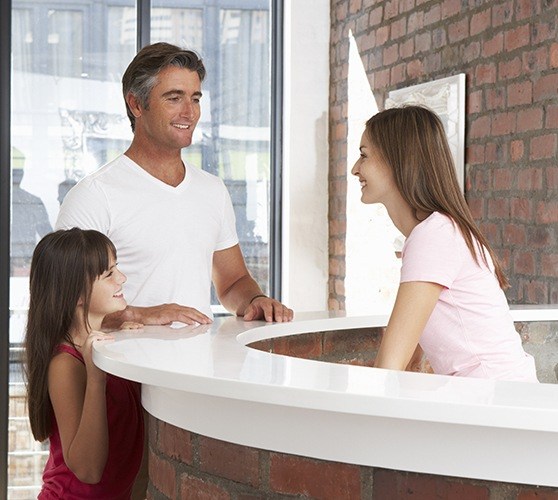 Before we can outline the details of the cost of your emergency treatment, we need to find out how to fix the issue that's causing you pain or discomfort. We won't be able to do this until we've conducted a thorough exam of your mouth. Based on what we discover, we can outline a customized treatment plan and walk you through your financing options. If you have any questions or concerns, feel free to talk to one of our friendly team members. In the meantime, here are some things to keep in mind.
Every Dental Emergency is Different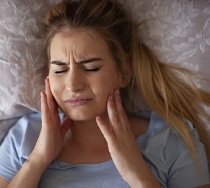 The cost of a dental emergency will vary depending on many different factors, but the initial visit with an emergency dentist is relatively inexpensive. During this appointment, we will take the time to assess your oral health and determine what further treatment you need to restore your smile. Until you come to our practice to have the problem examined, it is nearly impossible to predict the overall cost. Some of the most common solutions to dental emergencies include the following:
Root canal therapy
Extractions
Dental crowns
TMJ treatment
And more!
You can rest assured that our skilled team will thoroughly explain our findings, recommended course of treatment, and the estimated cost ahead of time so you aren't met with any unnecessary surprises.
Does Dental Insurance Cover Dental Emergencies?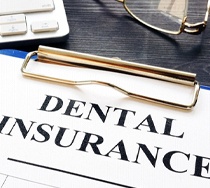 In most cases, dental insurance plans will offer some form of coverage for dental emergency situations. In some plans, at least one yearly emergency exam may be fully covered, while common services associated with tooth pain, like root canal therapy and extractions, can receive partial coverage (anywhere from 50-80%). Just remember that every plan is different and yearly maximums will usually come into effect. Before committing to treatment, it's a good idea to confirm what is covered with your insurance provider. We are happy to help you throughout this process.
Other Options for Making Dental Emergencies Affordable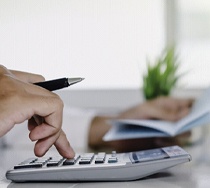 If you don't have dental insurance, this doesn't necessarily mean that you're left completely on your own. We work with CareCredit, a third-party financing company that can help to break the cost of care into smaller payments and be spread across several months. Getting essential dental treatment shouldn't mean stressing over finances!
Taking Care of Your Smile Can Save You Money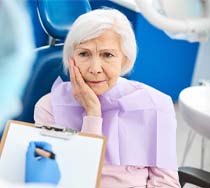 Not all dental emergencies are in your control. For example, unexpected, unavoidable accidents can occur. However, when you take preventive measures, many oral health issues can be avoided, and you can save thousands of dollars over time.
Always be on the lookout for changes in your mouth. New oral pain or visible changes can indicate that there is an issue that needs to be addressed. By caring for dental issues immediately, you can prevent them from becoming serious and turning urgent. The longer you wait, the more the issue is likely to cost. For example, if you come to the practice for root canal therapy now, you may be able to avoid the cost and hassle of needing an extraction and replacement tooth later on. You can save yourself discomfort, time, and money!
Dental emergencies can happen without warning, so we are always ready to help. Contact us, and we'd be happy to navigate the costs and work to restore your smile to health!
How to Prevent Dental Emergencies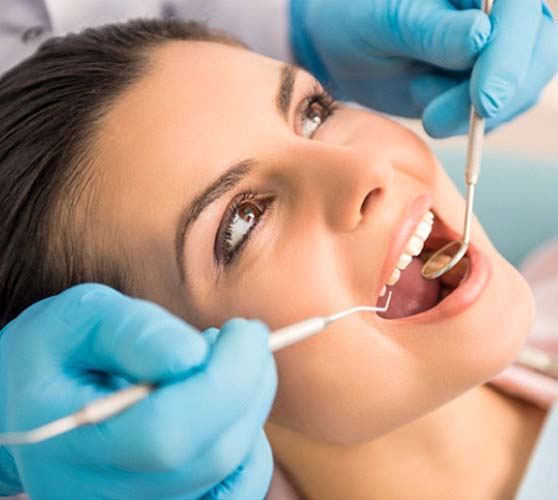 No one ever sees dental emergencies coming, but that doesn't mean you can't take steps to reduce your risk of a tooth becoming infected or damaged. While it's hard to plan for a sudden accident, most dental emergencies can be avoided if you take proper care of your teeth and gums. With that in mind, here are five tips on how to prevent dental emergencies in New Bedford and keep your smile safe and sound!
Keep Up with Regular Dental Checkups & Cleanings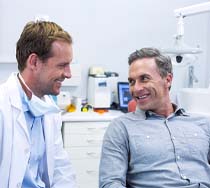 When you visit Sound Dentistry twice a year for a checkup and cleaning, our team can confirm that your at-home oral care routine is working and that no problems are present. If we do detect any potential emergencies developing, we can put a stop to them long before they cause lasting harm. Often, cavities and gum disease can begin without your knowledge, which is why regular checkups are crucial in preventing these conditions from reaching their advanced stages. Our hygiene team can also remove plaque and tartar that may have built up on your gums and teeth, leaving your mouth fresher and healthier.
Maintain Good At-Home Oral Hygiene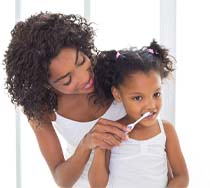 To keep your smile clean at home, be sure to brush your teeth two times every day for two minutes at a time. Replace your toothbrush whenever the bristles begin to look worn or frayed, which typically occurs after three months or so. Use dental floss or an interdental brush to remove food debris and bacteria from the spaces between your teeth. That way, plaque has more difficulty accumulating and contributing to tooth decay and infection.
Eat a Nutritious Diet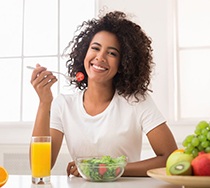 Your diet also plays a key role in your likelihood of a dental emergency occurring. For example, eating high amounts of sugars and starches fuels the harmful bacteria in your mouth that produce cavity-causing acids. To protect your smile, try to limit these foods and beverages. Instead, drink mostly water or calcium-rich milk, and eat fresh fruits and vegetables that contain valuable nutrients for oral health.
Wear a Mouthguard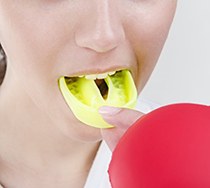 Mouthguards are great for shielding your smile against sudden sports-related injuries or long-term wear and tear. An athletic mouthguard is worn over the teeth while playing sports to minimize the severity of impact, while a nightguard is worn at night to prevent chronic clenching and grinding from weakening your enamel. Both types of mouthguards are available in stores, but custom guards from our office provide much greater comfort and protection.
Don't Use Your Teeth as Tools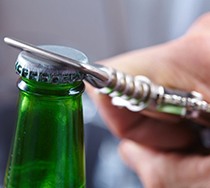 Using your teeth to open bottles, crack nuts, or carry that last bag of groceries might seem convenient, but it could all too easily chip, crack, or outright break a tooth. Even if your tooth doesn't fracture this time, habits like these gradually weaken your teeth and increase the risk as time goes on. Try to resist the temptation by reaching for a bottle opener or other tool instead.
Dental Emergency FAQs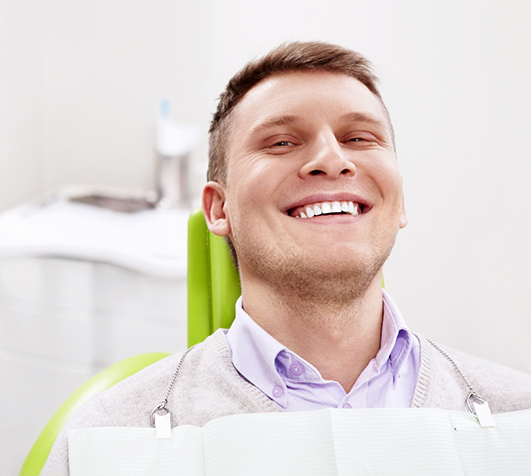 Whether you're struggling with a dental injury or simply want to learn more so you can be prepared if one does arise, it's natural to have questions on your mind about dental emergencies in New Bedford. The good news is that we're here to help make finding the answers as easy as possible! For specific questions, you can always get in touch with our team directly. If you'd like to learn more general information on the topic, then keep reading!
Will my toothache go away on its own?
Sadly, dental damage does not heal on its own. The only way to stop the decay or infection in its tracks is by visiting your dentist. That way, they can learn more about your dental needs and administer the appropriate restorative care. Remember: the sooner you schedule your visit, the better. Postponing your treatment could mean the difference between a small filling and root canal therapy!
Should I visit the emergency room first for dental emergencies?
If you are experiencing a potentially life-threatening symptom alongside your dental injury, like difficulty breathing, trouble swallowing, or uncontrollable bleeding, then you should visit the emergency room for treatment. That way, you get the medical attention you need as soon as possible. If you aren't experiencing any life-threatening symptoms, however, then you should get in touch with our New Bedford emergency dentist right away. Since hospitals rarely have licensed dental professionals on-staff, this is the best way to ensure your pain-free smile is restored as quickly as possible.
Do chipped teeth heal?
Enamel is fascinating – it's the hardest substance in the human body! Despite that, it doesn't have the ability to regenerate. Thus, chipped teeth do not heal. To restore the look and function of your smile, it's important to schedule an appointment with your dentist. Even if it doesn't hurt, the inner layer of the tooth might be exposed. Plus, it's vulnerable to further damage! So, while a same-day visit might not be necessary, it's still important to get an appointment with your dentist on the calendar.
What should I keep in my emergency dentistry kit?
While most homes have a First Aid Kit, emergency dental kits are quite rare. However, it's important to make one since there are many dental injury-related essentials that you won't find in a standard First Aid Kit. Some examples include floss, Orajel, a small container that can hold a tooth, and your emergency dentist's contact information. If you'd like, you can put one together with your dentist's specific recommendations. Otherwise, you can buy a pre-made one online!