Advanced Dental Services & Technology – New Bedford, MA
What Makes Our Dental Office State-of-the-Art?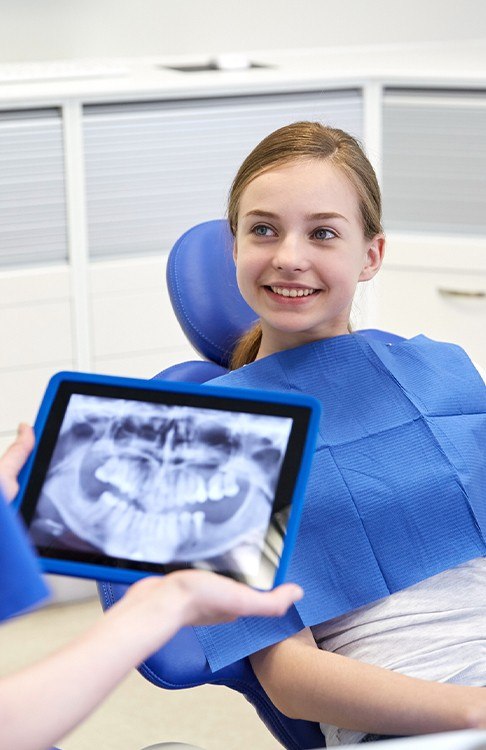 Sound Dentistry is a dental office driven by technology. All of our services are shaped by our commitment to using the most up-to-date instruments available. Thanks to this philosophy, our diagnoses are quicker, our impressions are more accurate, and our treatments are more comfortable and effective. Below are some key examples of some of technology that our team routinely puts to good use. Are you ready for your own state-of-the-art dental treatment? Call us today.
Digital X-Rays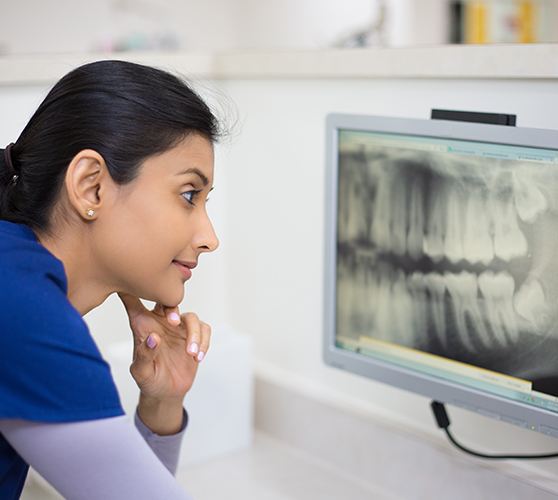 While X-rays are hardly new to dentistry, they've been improved dramatically with the advent of digital technology. Now detailed images of the teeth and hidden oral structures can be made available for viewing almost immediately instead of being developed in a separate dark room. There's also much less radiation used in the process. Our dental office uses advanced Shnick tech digital X-ray sensors for their high image quality, giving us a detailed view of your mouth and any possible oral health issues.
CT/Cone Beam Scanner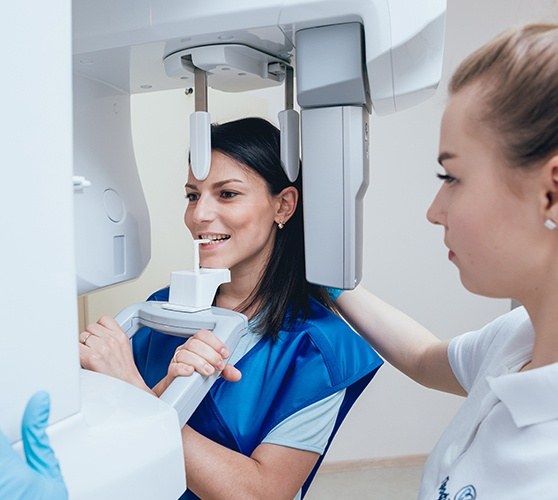 We are partnered with a mobile service that provides cone beam scans when our patients need them. A cone beam image can be considered a step beyond regular dental X-rays. Instead of taking a picture of the mouth from a single angle, it combines multiple images into a comprehensive model that can be examined from a variety of angles. A cone beam scan is an indispensable tool when performing advanced dental procedures that have little margin for error.
Digital Impression System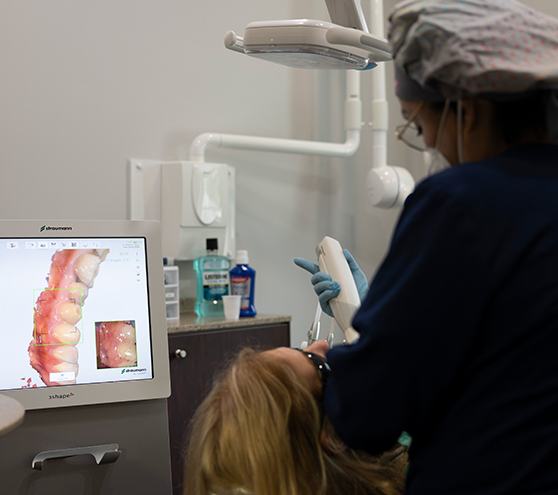 Physical impressions are somewhat unreliable, and they can cause quite a mess. With our 3Shape intraoral scanner, we have a cleaner and more accurate way to get the information we need for a crown or another restoration that fits your smile perfectly. The digital scans taken by the device are extremely precise and detailed; they're so reliable that they rarely have to be retaken later, in contrast to physical impressions that are more prone to errors for a variety of reasons.
Soft Tissue Laser Dentistry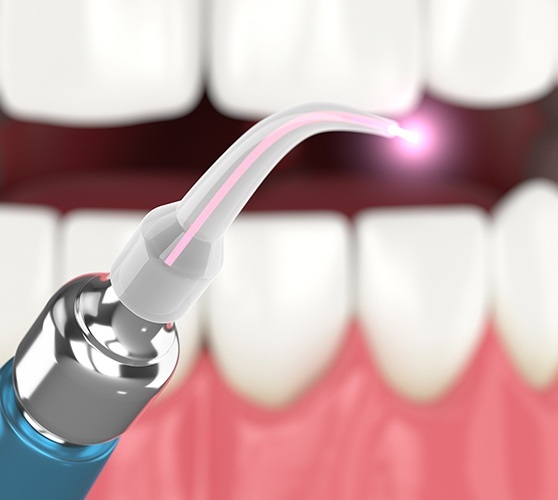 Periodontal therapy and other soft tissue treatments can be performed with a dental laser. Many patients prefer laser dentistry for a variety of reasons: it's much quicker, it causes much less discomfort, and there's less bleeding at the end of the procedure – and consequently, less recovery time required. Our dental office uses Solea, one of the leading dental laser brands. The procedures performed with Solea cause so little pain that oftentimes you don't even need to have your mouth numbed.
Cavity Detection System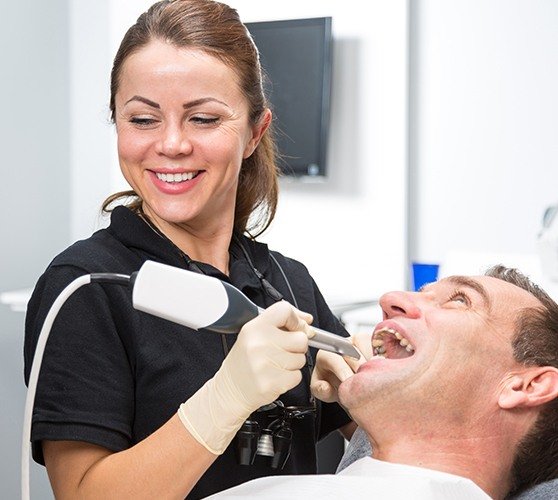 Dentists are trained to detect cavities in multiple ways, but some cavities are so small or so well-hidden that they can be difficult to find with the naked eye. Our cavity detection system highlights the areas of the mouth where decay has occurred. Even the smallest cavity can easily turn into a huge dental issue if it's ignored for too long, but our system makes it easier to find even the smallest sign of decay as early as possible.