Preventive Dentistry – New Bedford, MA
Don't Let Disease and Decay Threaten Your Smile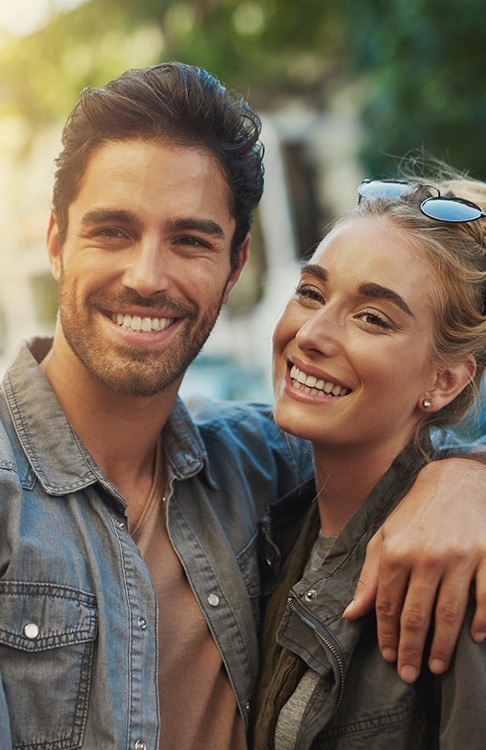 There are numerous solutions for tooth decay and gum disease, but ideally, it's best if you never need any of them. We highly recommend making the time to visit Sound Dentistry at least twice a year so that we can monitor the state of your oral health and recommend any treatments that might help keep your smile safe over the long term. Call us today to schedule your first appointment or your next checkup if you haven't been to a dental office in over six months for preventive dentistry in New Bedford, MA.
Why Choose Sound Dentistry for Preventive Dentistry?
Reputation for Advanced Dentistry
State-of-the-Art Dental Office
Expertly Designed Dental Nightguards
Dental Checkups & Teeth Cleanings
At your biannual checkups, we'll check your teeth and gums very closely for signs of damage, decay, or disease. Our advanced instruments and trained dental experts can catch symptoms that you weren't previously aware of. Any problems we find will be thoroughly explained to you, and we'll help you explore the different options for treatment. If we find plaque and tartar, we'll remove the harmful substances before they start to damage the teeth.
Oral Cancer Screening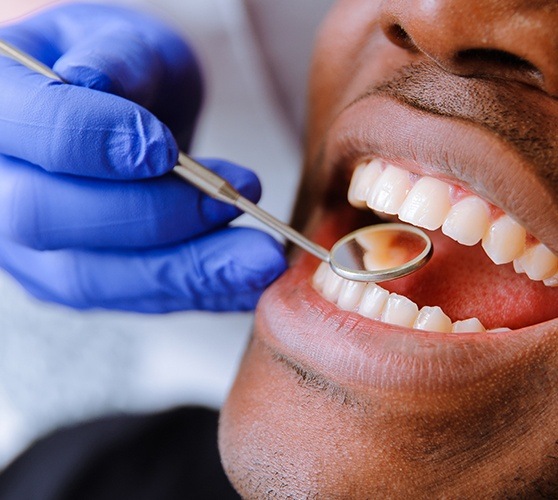 You're likely to miss oral cancer during its early stages, especially if you don't smoke or engage in any other risky behaviors. Diagnosing oral cancer early on could save your life, so we'll be keeping an eye out for suspicious growths or discolored patches during your checkup. If something potentially worrisome is found in the mouth, then we can make arrangements to have a biopsy performed right away so that you have a clear idea of what your next steps need to be.
Fluoride Treatment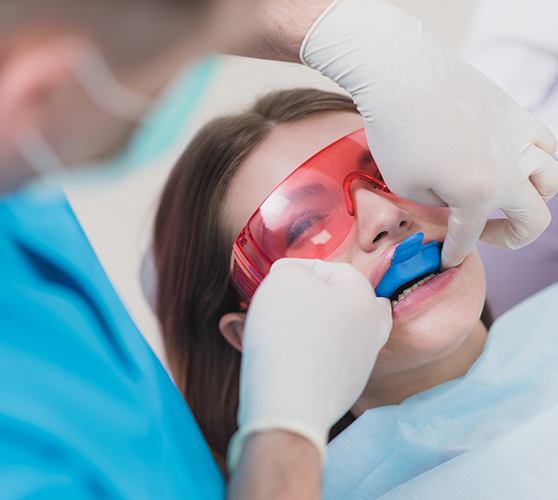 Do you know why fluoride is often added to tap water and most brands of toothpaste? It's because regular fluoride exposure helps keep the teeth strong and improves their resistance against decay. We might recommend a fluoride treatment if we find that you haven't been getting enough fluoride or if your risk for cavities is unusually high for whatever reason. Don't worry; the procedure doesn't hurt at all and can be completed in a matter of minutes, but the benefits will last much longer.
Nightguards for Bruxism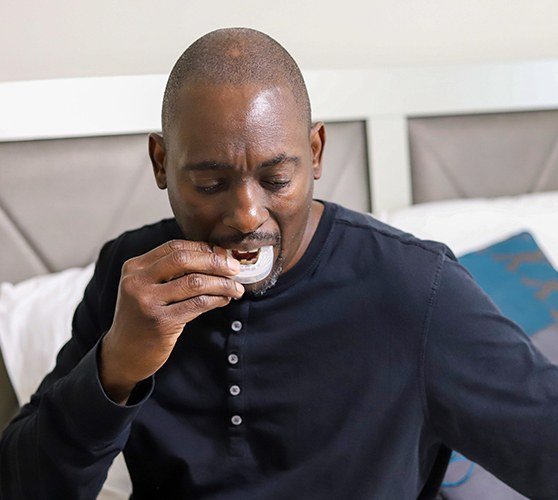 Bruxism is just another name for grinding your teeth while you sleep. It's often a natural response to stress, but there's nothing natural about the impact it has on your teeth. Unchecked bruxism can wear down enamel and may result in dental fractures. A nightguard gives your teeth protection against the damage that grinding and clenching can cause by stopping the upper and lower arches from making direct contact with each other. Each nightguard is custom-made for the unique shape and size of your teeth.
At-Home Dental Hygiene Products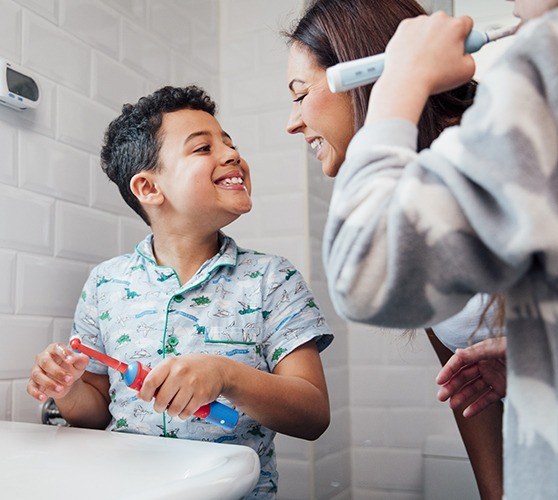 Everyone knows that you need to brush and floss at least two times a day. But are using the best possible products to get the job done? Is your toothpaste giving your teeth sufficient protection against decay? Do you need to start using an antibacterial mouth rinse on a regular basis? We can discuss the dental hygiene products that you use at home during the course of your regular checkup. Feel free to ask the products that are used at our dental office and see if there are any that you could take advantage of on a daily basis.